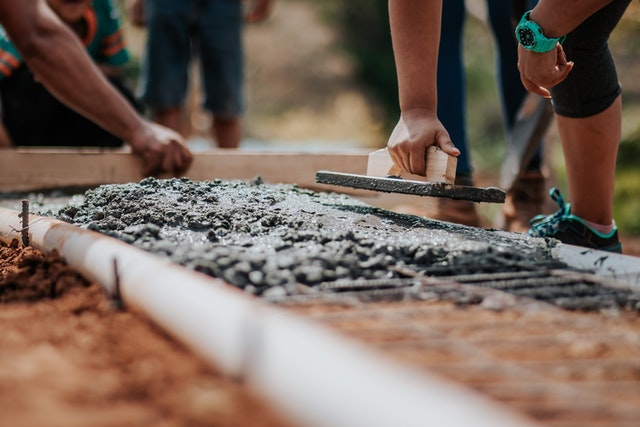 House Flipping Definition
House flipping is a type of real estate investment that involves purchasing a home that needs upgrades, improvements, or safety updates and selling it for profit.
How Does Flipping Houses Work
Flipping houses typically works by investors finding properties where profits exceed at least a 70% after-repair value (ARV) and funding the flipping process as quickly as possible to maximize profit.
House flipping investors concentrate on buying and reselling a property or a group of properties with the best return on investment.
House flipping involves an investor buying a house at a low price, upgrading it, and selling it at a higher price. However, instead of adopting a buy-and-hold strategy, the investors focus on improving the property and selling it as quickly as possible, limiting the time the capital is at risk.
Oftentimes, the a successful house flipping strategy focuses on speed to generate the highest ROI. The longer the property stays in your name, the more it costs (mortgage, utilities, property taxes, insurance, and other property-ownership associated costs).
So, is flipping houses profitable?
Yes – sometimes. Like every other investment, house flipping has to be done right for the investor to make money. Now let's dive in on how to buy and flip houses for a profit.
What Do You Need to Flip Houses
Consider house flipping to be like every other investment. You will need certain things to make your house flipping investment a success including:
A real estate license or a real estate agent
A general contractor
A budget
Funding
It's helpful to obtain a real estate license if you wish to flip houses. With a real estate license, you'll have access to market trends and new listings without paying an agent's fee on closing.
A real estate license helps investors understand home disclosures, zoning information, and homeowners association (HOAs) limitations to help make better purchase decisions. However, a trusted real estate agent can give you the same guidance in addition to access to new listings and additional market trends.
A general contractor is a necessity unless you're a contractor yourself. A general contractor with a license and a big network can help you arrange a team to work on your projects.
A contractor ensures your project is on schedule and the renovation is up to code. A general contractor will ensure that each house you buy and flip gets quality materials and everything is done according to code.
Having cash is a key requirement to becoming a successful home flipper. You must have funds available to purchase a house whenever the opportunity comes along.

However, you'll also need to set a budget for each project to be mindful of the bottom line. Consider funds for legal fees, closing costs, realtor costs, contractor fees, etc.
Can you flip houses with no money?
In short, yes. However, you'll need to work with a lender to fund your project.
Remember that you'll need to have great credit before a lender can fund your house flipping project. You may also need to prove the use of space, with at least 50% of space serving as residential.
A real estate license or a real estate agent
A general contractor
A budget
Funding
Let's connect

Join the Revolution
7 Steps to Flipping Houses
Before you start flipping houses, there are certain steps you need to take. These steps will increase your odds of success and reduce your level of financial risk. The steps include:
Step 1: Understand the Neighborhood
Before you start flipping houses, research the real estate market to find the ideal location to invest in. Also, we recommend you consult with a home inspector to help you assess the property's condition before moving forward. This will help you know the required work and how much it might cost you.
Step 2: Create a Budget
Plan your house flipping budget using the 70% rule. The 70% rule is a generally accepted assessment that investors shouldnt pay more than 70% of a property's after-repair value (ARV) when purchasing a property.
Step 3: Find the Knowledge Gaps
To become a successful house flipper, you need certain skills, including knowledge of real estate, construction, and design. However, a network of professionals can help you be successful with your project if you're not exactly a fix and flip expert.
Before you start flipping houses, assemble a team of experts including real estate agents, lenders, property managers, contractors, and insurance agents.
Step 4: Buy the House
Finding the right property to flip is perhaps the most challenging aspect of buying and flipping houses. It goes beyond what the property is worth at the moment to what its potential resale value could be.
You can consider foreclosed, distressed, and fixer-upper homes. However, we recommend listening to the opinions of a real estate agent and a contractor to help you understand the potential costs of renovating a property. After finding the right property, make an offer and get it under contract.
Step 5: Fund the Project
After assembling your team, it is now time to finance your real estate investment project. If you have capital at hand, you can go ahead to fund the project. However, if you don't have the cash at hand, you will need to obtain a loan.
A good credit score is needed to gain approval for a loan, while some banks or lenders will require a certain percentage as a down payment or some sort of collateral.
Step 6: Build Sweat Equity
As someone new to the house flipping business with a low budget, you can cut back costs by building sweat equity. Sweat equity refers to the unpaid labor you will put into the project. This can be physical labor or a mental one.
For physical labor, some of the sweat equity you can build is in handling services such as landscaping, plumbing, electrical, or any other area that can help improve a property. Meanwhile, handling the paperwork associated with property renovation is an example of mental sweat equity.
Step 7: Sell the Property
After the repairs are done, you can resell the house. As stated earlier, time is of the essence for house flippers. Try to sell the property as soon as the renovation is complete. The longer the home sits on the market, the more you will have to pay in loan interest,taxes and other expenses, ultimately reducing the total project's profit.
How To Invest in Flipping Houses
There are three major ways to invest in flipping houses.
Fund the project yourself
Invest in professional flippers
Micro flipping
The first one is to take on the project by yourself. You can finance the project with a fix and flip loan from start to finish and make money from flipping a house. However, this requires knowledge of the real estate market, construction, and others.
If you don't want to handle this yourself, you can invest in flippers. Flippers are professional real estate investors who flip houses. You can invest in them if you don't want to do it yourself.
The third option is micro flipping. This involves buying properties in need of renovations and reselling them quickly without much improvement. This is ideal for people with limited resources.

Taesent tincidunt
vehicula ante, sed tempus libero vulputate.

Taesent tincidunt
vehicula ante, sed tempus libero vulputate.

Taesent tincidunt
vehicula ante, sed tempus libero vulputate.

Taesent tincidunt
vehicula ante, sed tempus libero vulputate.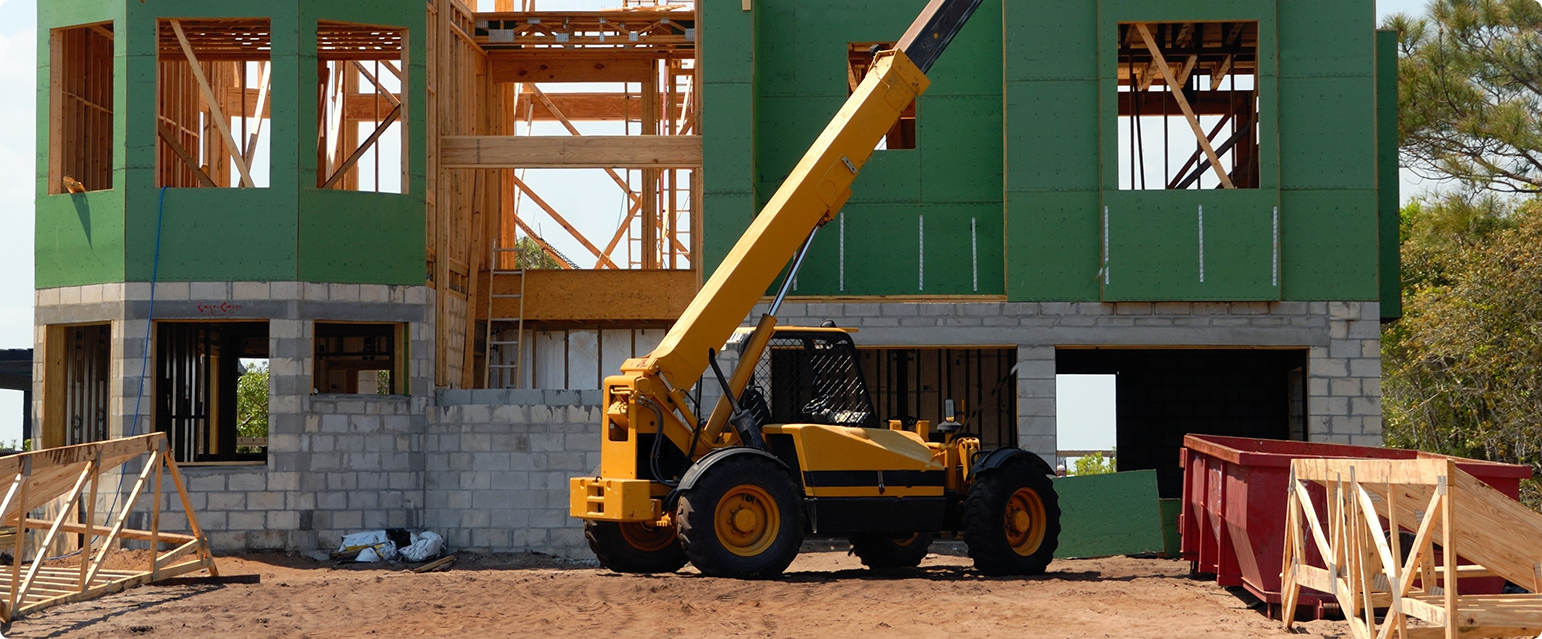 4 House Flipping Mistakes
There are certain mistakes house flippers make. Here are some house flipping mistakes and how to avoid them.
Not enough capital
Not enough time
Not enough knowledge
Lack of analysis
Entering real estate is expensive, and some investors enter the market with too little cash. You can correct this by either investing in professional flippers or obtaining a loan to help you finance the project
It sometimes takes months to purchase, renovate, and flip a house. Some investors don't put in the required time to make the project a success. It takes hours every day, including weekends, to ensure your work goes smoothly. It's therefore not recommended for people with tedious and time-consuming jobs. If you fall into this category, it is best to invest in professional house flippers.
As mentioned earlier, you will need certain skills to help you successfully flip houses. To avoid entering the market with little to no skills, we recommend learning more about real estate, construction, design, and other facets of real estate investment. If you're new to flipping houses, the resources below can help you build your knowledge:
As a house flipper, you analyze each property that comes your way. Professionals analyze properties to find the best ones for them. You need to find the right property and mold it into something you can sell for profit.

Proin interdum dolor a ullamcorper molestie. Vivamus in justo velit. Aliquam vehicula massa et venenatis placerat. In hac habitasse platea dictumst. Maecenas scelerisque ipsum et mauris aliquam, eget rhoncus enim facilisis. Praesent tincidunt vehicula ante, sed tempus libero vulputate at. Proin sed erat neque."

Daniel William
Co-Foundet Acme Corp
Flipping Houses 101 (FAQ)
These are some of the most commonly asked questions regarding house flipping.
Is Flipping Houses Profitable?
Yes, flipping houses is profitable. However, certain factors are required to succeed, including finding the right property, hiring experts, setting a budget, and flipping the house once the renovation is complete to reduce the after-repair expenses.
How Much Does It Cost to Flip a House?
According to ATTOM, the average cost of flipping a house in the United States by the end of 2021 was around $213,000. Meanwhile, the median resale price of homes flipped nationwide was $281,847. That means investors made an average of $68,847 per property.
Can You Flip Houses With No Money?
Yes, you can flip houses with no money. You can partner with lenders to obtain the money required to flip a home. Another option is to partner with house flipping investors who can fund your project.
Final Thoughts
Flipping houses can be profitable for real estate investors. This post gave you the necessary details on how to buy and flip houses. However, you need to have certain skills and knowledge before undertaking house flipping projects. If this is something you can't do, you can invest in house flipping professionals and make money from the sale of the properties.
| Title | Title | Title |
| --- | --- | --- |
| Title 1 | Loren Impsun dolor Loren Impsun dolor | Proin interdum dolor a ullamcorper molestie. Vivamus in justo velit. Aliquam vehicula massa et venenatis placerat. |
| Title 1 | Loren Impsun dolor Loren Impsun dolor | Proin interdum dolor a ullamcorper molestie. Vivamus in justo velit. Aliquam vehicula massa et venenatis placerat. |
| Title 1 | Loren Impsun dolor Loren Impsun dolor | Proin interdum dolor a ullamcorper molestie. Vivamus in justo velit. Aliquam vehicula massa et venenatis placerat. |