Why Join

the Revolution?

Revolution Realty Capital is a nationwide private lending firm providing financing for real estate investors to buy, build, and scale their real estate investment business.

---
Together, we've originated over $1 billion in high-yielding private mortgages.
---
We prioritize
a healthy work-life balance in our private credit jobs and remote lending jobs with a remote-first work environment
Open Communication

Work-life Balance

Opportunity for Growth

Problem Solving
Our Core Values
At the core of our success is people. Our firm is made up of smart, passionate, and savvy experts with one common goal—to reach new heights for real estate investors nationwide. These are the traits that make our people so successful:
Gritty
Following in our founder's footsteps, we value resilience and an entrepreneurial spirit.

Curious
We value truth-seekers and problem solvers, those willing to challenge the status quo to disrupt the market.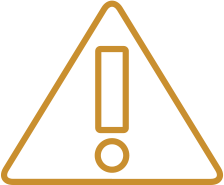 Legendary
We back big thinkers operating with purpose. We hold each other accountable and strive for excellence.

Authentic
We're an engaged, vocal group operating with radical transparency.

Selfless
Check your ego at the door—no task is too small. We prioritize helping each other, our borrowers, and partners.

Sound like you?
We would love to hear from you.

Apply to our ​private credit jobs and remote lending jobs below.

Open


Positions

We don't like to mess around. Our interview process is straightforward and reliable - just like our loans.